Recuperate in our Free-Flowing Hot Spring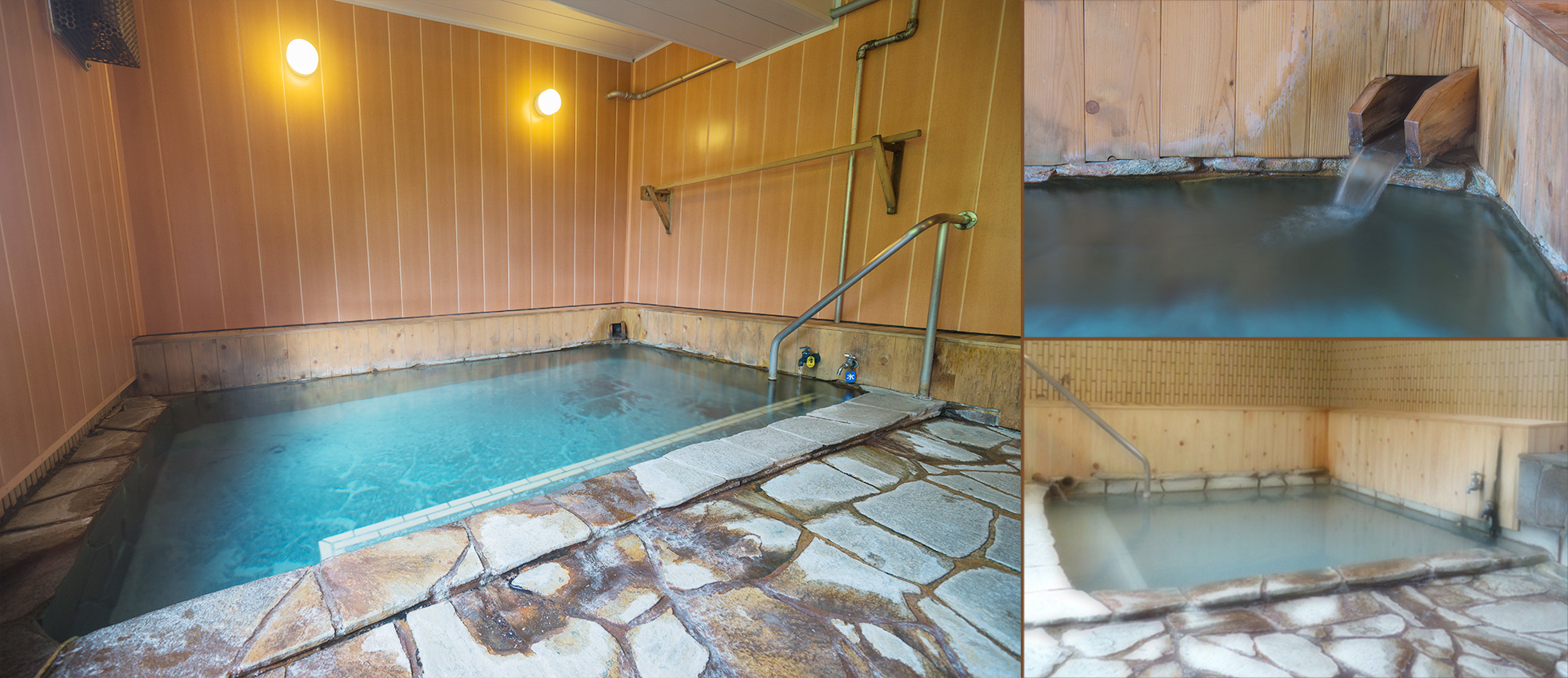 The pure hot spring water flows directly from the source, and its color may change day by day, sometimes appearing to be transparent, at other times a subtle milky white color with a blue tinge.
Bathers can enjoy an authentic experience thanks to the sulfuric odors you only get at a real hot spring.
Furthermore, a soak in the hot spring water is the perfect way to take away the aches and pains from a day on the ski slopes or trekking in the mountains! Guests may access the bath at anytime, except during times of cleaning or maintenance.
Hot spring name

Shigayama Onsen

Water

temperature: 93 ℃

Water type

simple sulfur spring

Water color

varies from subtle milky white to clear and transparent

Odor

hydrogen sulfide

Healing properties

potential benefits for neuralgia, muscle-ache, joint pain, cuts & bruises, chronic digestive diseases, poor circulation, fatigue, chronic hormonal imbalances, etc.
Varying Water Color
The hot spring water of Shigayama Onsen changes color daily, and may appear to be opaque and milky one day, or transparent and colorless the next! The changes are due to temperature fluctuations and other factors.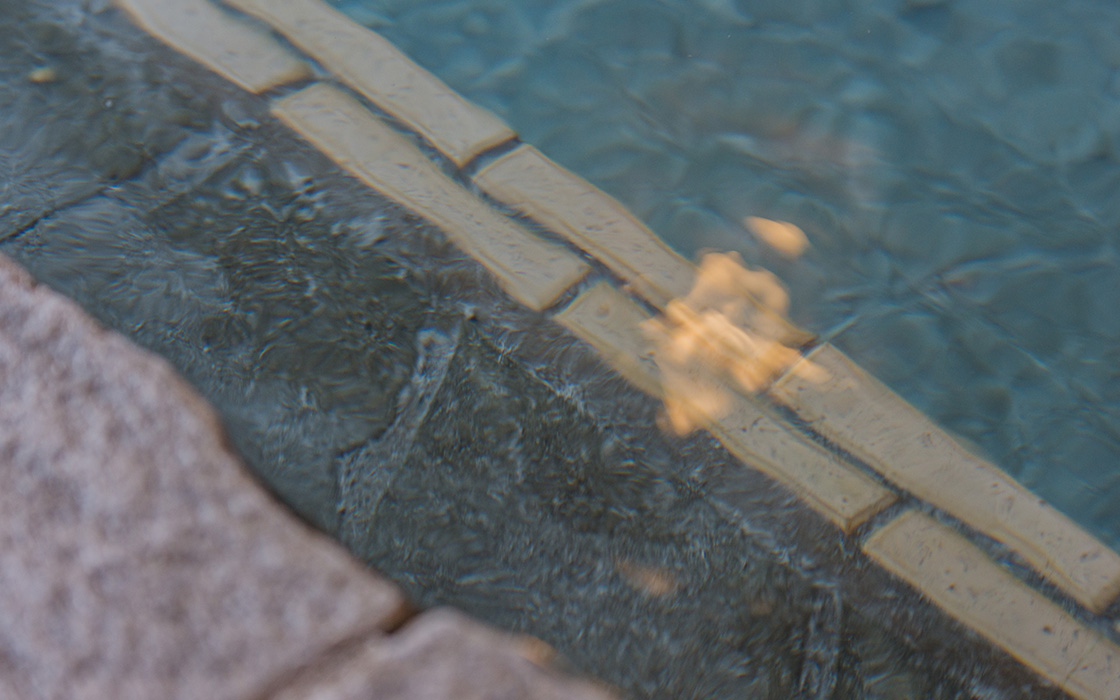 Bathing Instructions
Bathing Instructions
Step 1 Wash clean your whole body in the shower area before entering the bathtub.
Step 2 Get used to the temperature of the hot water by pouring it over your hands and feet first.
Step 3 Enjoy a quiet soak in the bath-tub. Refrain from making loud conversation.
Step 4 When getting out of the bath, dry off your body before entering the changing area.
Step 5 Stay hydrated and have a rest after your bath.
Etiquette
Swim-wear is not permitted to be worn in the bath.
Please keep your towel out of the bath water.
Do not jump into the bath, or swim / splash about in the bath.
Long hair should be worn in a knot, and kept out of the bath water.
If adding cold water to cool town the water temperature, be sure to turn it off when you get out of the bath.